2023 Nissan Sentra - Details, Pricing And Trims!
Why a Nissan Certified Pre-Owned Car is the Smart Choice?
Nissan is one of the most reliable vehicles you can buy, but you don't always need to choose a new car. Pre-owned cars are just as good as new cars, and if you've got reservations about purchasing one, here are a few reasons why you can always rely on a Nissan Certified Pre-Owned car.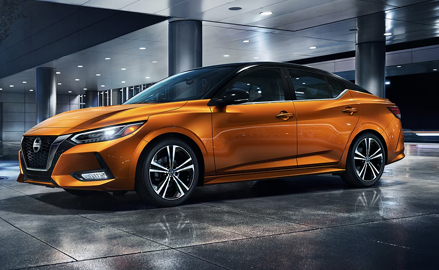 Nissan Vehicle Warranty
One of the benefits of Nissan Nissan Pre-Owned Car is it comes with a fantastic powertrain warranty. Per this warranty, your vehicle is covered for 72 months or 120,000 km, whichever is earlier. In addition, this warranty covers more than 600 electrical and mechanical components. So the advantage of buying a pre-owned car from Nissan is that you'll get various benefits that you usually get with new cars, but you'll not need to pay as much for the vehicle, making it a smart buy.
Roadside Assistance
When you buy a certified pre-owned car from Nissan, you don't need to worry about sudden breakdowns or unexpected damages that could cause your vehicle to stop in the middle of nowhere. Nissan offers 24/7 roadside assistance, so you know you always have someone to rely on. These are emergency services, and you can avail of benefits if you ever need to without struggling with a broken-down vehicle. One call and professionals will be on their way to assist you and tow your car back to the service station or repair it on the spot, depending on the type of problem the vehicle has encountered.
169-Point Inspection
One of the significant Nissan pre-owned car advantages is all vehicles undergo a comprehensive check before it earns certified status. A trained professional will go through 169 point inspection process to check for various things. This check will include airbags, seat belts, brakes, callipers, body frame, battery rust, glass and doors, diagnostics, radiator, emissions, tires and rims, cruise control, VIN history, clean Carfax report, recalls, and more. 
Vehicle History Report
With Nissans pre-owned cars, you don't have to wonder where the car came from or the vehicle's history. You get a detailed report that will give you all the necessary information. You don't have to worry about accident cars or those that have been majorly damaged in the past because they won't pass the inspection.
2-Year No-Charge Oil Change
If you thought you would benefit from any freebies like new car owners do, you'll be surprised to know that you get a two-year oil replacement maintenance for free when you purchase a certified pre-owned car. 
Nissan's Security+Plus Platinum Protection Plan
Nissan also offers a Security + Plus Platinum protection plan. This will cover over 1900 components and 600 components covered by the pre-owned warranty. This Plus coverage protects your vehicle from almost anything that may go wrong, giving you complete peace of mind. 
Easy Financing Plan
Certified pre-owned cars can be financed as well. With the right dealers, you can choose from multiple financial partners to help you get the best deal on car financing. You can also opt for a car trade in which you trade your old car for a newer model. One of the benefits of a pre-owned car loan is you increase your car budget and find a better model without putting down too much cash upfront. It helps you to widen your options too.
Complimentary Maintenance Plan
As part of the initial check, Nissan performs complimentary maintenance of each vehicle and offers a complimentary plan to ensure no issues with your vehicle. This is something other car manufacturers do not provide. Nissan is confident in its ability to deliver the best certified pre-owned cars, and having complimentary maintenance as part of the package makes it a sweeter deal.
No Major Issues
Nissan does not certify any cars with significant damage. Nissan prides itself in providing top cars with a clean Carfax report. None of the certified pre-owned vehicles would have undergone substantial changes or had an accident. Such cars are excluded from the selection. This means you won't have to worry about ever buying a vehicle that's faced too much damage or has had major parts replaced.
Buy A Certified Pre-Owned Nissan Vehicle Today!
If you're looking for the best pre-owned Nissan vehicles, you should check out Myers Kanata Nissan. They have the best deals on pre-owned vehicles and even offer fantastic finance deals so that you can drive out in your favourite Nissan vehicle.